TritonWear Race Analysis: Men's 100m Breaststroke - 2018 US Nationals
The men's 100m breaststroke at the 2018 Phillips 66 National Championships was a star studded field, featuring Olympic medalists Josh Prenot, Cody Miller, and Kevin Cordes. But it was Michael Andrew who turned heads, winning gold to secure his 3rd senior national title in 3 days and a spot in the US Pan Pacs Roster.
Andrew was clearly in no rush to gain the lead, spending a lengthy 6.13 seconds on his pullout, and taking his time between strokes. He was 5th into the halfway mark, 0.07 seconds behind Nicolas Fink.
Interestingly enough, Andrew and Fink generated the same speed in the first 50, but employed completely opposing strategies. Fink had the shortest underwater time off the blocks, generated the lowest DPS and stroke efficiency, and pulled the most number of strokes at the fastest rate. Meanwhile, Andrew spent the longest time underwater, and had the slowest stroke in the field. Though he logged a stroke rate far below the heat average, he had the most efficient strokes and produced a DPS well above average.
On the back half of the race, Andrew steadily rose in the ranks while Fink was unable to keep pace. Andrew maintained the same strategy, with a slight drop in DPS in exchange for faster strokes.
Though taking long and efficient strokes put him behind at the start of the race, his efforts paid off towards the end, catching up to Devon Nowicki and Andrew Wilson in the last 15m. He and Wilson took their final stroke at the same time, from almost the same distance off the wall, but Andrew's stronger and more efficient stroke gave him that extra push he needed to win.
Takeaways
This race highlights the critical relationship between DPS and stroke rate to overall speed and efficiency. Andrew took an average of 2 - 3 less strokes than his competitors per lap, but he gained the most distance with each pull. This could have easily been ineffective in producing good results if his stroke rate became too slow, but his high stroke index indicates he had an incredibly efficient breaststroke and was able to capitalize on the momentum gained from each of his strokes by pausing just the right amount between strokes.
The lack of balance between these two metrics could also result in stroking at a fast rate but not producing enough DPS. Nowicki, who had the fastest split in the first lap, finished third overall, and just a tenth of a second behind Andrew. Just as everyone else had, he pulled shorter strokes in the last 50, but kept his stroke rate the same. Had he been able to pull slightly faster to accompany the drop in his DPS, or improve his DPS and stroke efficiency with the same stroke rate, he may have been able to hold Andrew off for the gold.
For more exciting races we've analyzed, check out these posts: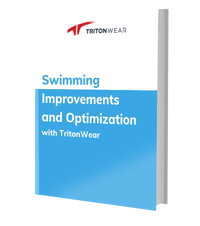 Learn more through various case studies, about how you can use data to improve your training and optimize your race strategy, in this white paper download. Or subscribe to our Knowledge Hub to receive content straight to your inbox.