Epic Showdowns in the Pool: Men's 200 Backstroke – Australia vs. Japan
Ryosuke Irie was flying under the radar at the time. He was a skinny 19-year-old Japanese backstroker who placed fifth in 200 backstroke at the Beijing Olympics the previous year. However, if the swimming world didn't know his name already, they would after Australia vs. Japan Duel in the Pool. Irie absolutely annihilated the competition in the 200 backstroke with nearly perfect technique and a time beating the world record.
A New Form of Backstroke
Irie's backstroke technique is flawless. He glides through the water with grace and power, keeping his head completely still while his shoulders rotate fluidly on either side. This technique was meticulously developed and perfected ever since he was a young age group swimmer. He was trained with a half-full water bottle resting on his forehead to maintain smoothness in his stroke.
His backstroke technique isn't just beautiful to watch – it's extremely effective. This can be easily determined by examining his metrics during the race. His stroke counts are very low – only 27 on each of the first two 50s – and his distance per stroke is very high, averaging about 0.58 meters per stroke. Accordingly, his efficiency is outstanding, with an average stroke index above 0.5.
Executing the Backstroke to Win
But what's really incredible about Irie's race is his execution. He stays remarkably consistent in his stroke on the first 100; although his speed drops off slightly from the first 50 to the second (as should be expected), his stroke count remains the same and his stroke index stays identical. Yet it's the third 50, where most swimmers' strokes begin to fall apart, but that Irie's technique really shines. Though it's his slowest split, as is typical in 200 meter races, his stroke remains powerful. Rather than spin wildly, Irie stays in control and delivers his most efficient length, with a distance per stroke of 0.64 meters and a stroke index of 0.55.
On the final length, he gives everything he has left in the tank and picks up his speed to 0.88 meters per second, faster than the two previous lengths. He drives to the wall with a dynamic finish and ends with a time of 1:52.86. This new time smashes Ryan Lochte's previous world record by over a second.
Unfortunately, Irie's record was rejected by FINA because he was wearing a suit that wasn't approved at the time – this was of course in 2009, the year of the big high-tech suit controversy in swimming. Despite the fact that he didn't claim the world record, Irie's unexpected and stunning performance is one of pure beauty.
See the results, along with the complete metrics, here.
Check out the analysis for another epic showdown from the Beijing Olympics in 2008: men's 100m butterfly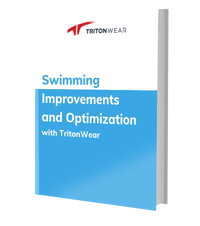 Learn more through various case studies, about how you can use data to improve your training and optimize your race strategy, in this white paper download. Or subscribe to our Knowledge Hub to receive content straight to your inbox.