6 Reasons You Are Not Achieving Success With Your Swimming
Many of us are, at this time of the year, are reviewing 2015 and thoughtful where we did well, and where some of us may have gone off track. Whether the year was remarkable or a complete devastation, taking a moment to objectively assess how you did gives you an opportunity to make the adjustments necessary so that you can hit the ground running and start achieving success in 2016.
So, here are six reasons why you might not see the results you wanted in the pool in the last year:
Your work doesn't match your expectations
How many times have you swum a race and looked up to see a result that fell far short of your expectations? Did you work hard enough?
Sure it might seem like you only missed a couple of workouts here and there (or did not eat, sleep or give it your all in practice) but cumulatively these things can combine themselves quickly. Be honest with yourself and double check your goals.
You need to change the way you set your goals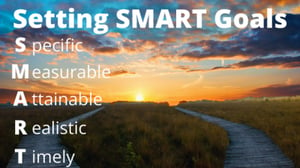 It works for everyone. There are many reasons goals are hard to reach - not being realistic, not having deadlines, not having a plan of action, not being precise and so many other reasons.
Set realistic goals. Start with where you are in the season and make incremental changes. Whether it be to show up on time, to bring your water bottle to practice every day or to make that stroke correction that could shave off some valuable seconds.
Be consistent. Stay on top of those goals write them down and look and practice them every day. The only way to start is to create new habits that will help you get to your goal.
If it does not frame where and when in the session it will happen, it means that there is no deadline outside of "this year." Even worse, it does not define how you are going to achieve this goal. It does not go into detail about what you are going to have to do to get to your goal.
Don't over-think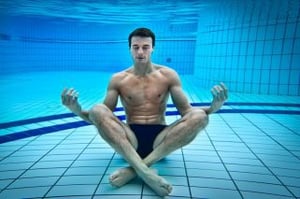 It is common to think: "I'll be an elite swimmer", "I wanna swim on the national team," "I want to swim in the fast lane, but what if I am not fast enough?", or "What if I am going to be embarrassed around all the fast guys?"
It is important to think about critical skills, or be pushy about the mechanics of the technique, but if this is keeping you from improving your time, or putting in your best effort at the pool you may want to stop and change your state of mind.
Be a full-time swimmer
You've worked hard at the pool and gave your best most of the time. Don't waste it by not having the opportunity to recover properly with a suitable diet and rest. If you want to be an elite athlete, remember that doing so means the out-of-the-pool life is just as important as life in the water.
Take baby steps and set long-term goals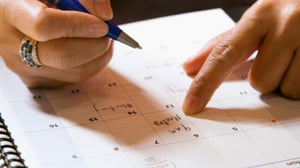 Even though some goals may feel as though they are far beyond the horizon - Olympic Games, Nationals, Championship meets, etc, there's no need to panic if you keep working and focus on your incremental steps to get towards your goal. You will be amazed at what you will achieve. Stay positive and believe in your plan.
When your end goals are far from your current situation, sometimes it is hard to stay focused. When there is no pressing need to get down to work on your goal, it can be hard to get motivated to go after that goal.
Swim seasons are a long haul. The long amount of time between now and championship season creates a disconnect. There is too much of a gap between the swimmer you are now and the swimmer you hope to be.
Work on short term and micro-goals. Set goals for the month, for the week, and each practice. Not only will they keep you focused to achieve your big goal, but will also keep you ready and motivated on a daily basis.
Work on being consistent.
Consistency. That is a common word used by elite athletes.
There are an endless number of reasons some swimmers fail to put their best effort in every day at the pool: "Can't train today.", "I don't feel up to it", "I don't want to swim if I don't feel fast today".
The key is to focus on your long-term goals while attaining your short term goals along the way. If you can be consistent everyday at working on your skills of being on time, drinking enough fluids and putting your best foot forward, your realistic goals can be met. It will be hard, and you may fail along the way, but don't get discouraged, and believe in your plan to be the champion you want to be.